LETSGOYOGA
We started teaching yoga in Twickenham as 'letsgoyoga' in 2009. Our classes are based at several venues in Twickenham and we are happy to welcome men and women of all levels, ages and abilities. We provide gentle guidance and safe practice which can be tailored to meet all student abilities.
We teach Hatha yoga and incorporate the different styles we have experienced over the years: Iyengar, Ashtanga, Sivananda, Kundalini, Yin & Restorative yoga.
Our aim is that you leave the session relaxed and invigorated and over time will gain awareness, flexibility and a sharpness of mind.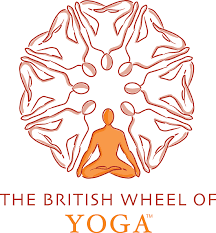 I have fallen in love with yoga thanks to Sarah Jane and Nina! They are very welcoming, fun and extremely attentive which can be difficult to find in a group yoga class. I will continue to practise yoga with them and highly recommend their classes.
As a complete beginner, I was deeply uncomfortable about attending yoga classes. But thanks to Nina and Sarah Jane's warm, friendly approach and expert tuition, I have been completely won over. I now feel calm, relaxed and above all, happy. Thank you.
CONTACT US
Sarah-Jane:  07879 433980
Nina: 07949 237092
YOGA IN TWICKENHAM
LETSGOYOGA
Your teachers:
Nina and Sarah-Jane